ブルーライオンイングリッシュについて

会社概要
会社名
有限会社ブルーライオンイングリッシュ
資本金
300万円
代表
代表取締役 コール淳美
校長 Kenneth A. Cole
事業内容
1、 英会話教室の運営
2、 英会話教育に関する出版物の販売
3、 英会話教育に関する講演会、講習会の請負
4、 海外留学の斡旋、手続きの代行

沿革
2003年10月 東町校を開校
2005年 1月 法人格に変更
2005年 4月上戸田に教室を移転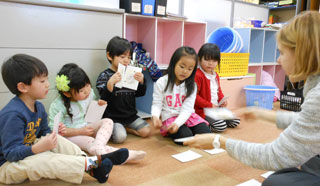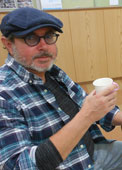 Mr.coleのプロフィール 米国カリフォルニア州出身
カリフォルニア州立大学卒業、カリフォルニア州高校教員免許取得
テンプル大学大学院にて教育学英語教授法修士課程修了(TESOL)
早稲田大学語学研究所、中央大学、東京純心女子大学、駿河台大学
聖マリアンナ医科大学、東京家政女子大学 等で講師を務める。
2003年10月 ブルーライオンイングリッシュ設立、現在に至る。
TESOL(英語教授法)とは?
「他言語話者に対する英語教授法(Teaching English to Speakers of Other Languages)」と呼ばれています。
さらにTESOLは専門的に2つの分野に分かれます。
・TESL(Teaching English as a Second Language)
英語圏の国で、第一言語(母語)が英語でない人に英語を教えることを指します。
・TEFL(Teaching English as a Foreign Language)
英語圏以外の国で第一言語(母語)が英語でない人に英語を教えることを指します。
ブルーライオンイングリッシュのカリキュラムは?
TEFLの理論を元にMr.コールが長年の経験から創りあげた独自のものです。
講師紹介
Jessica Hello! My name is Jessica and I am from Hong Kong. I met my Japanese husband when I was pursuing my MSc degree in the United Kingdom.
Before I moved to Japan, I was a certified teacher teaching English in a primary school.
I also possess a master's degree in TESOL. I am very glad to be able to teach at the Blue Lion's and I am looking forward to meeting you there!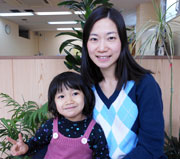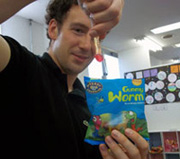 Karl
My name is Karl and I'm from England. I have been teaching English at Blue Lion for the past five years. For me, teaching is the most rewarding profession one can undertake. Seeing the students happy makes me happy and importantly all this happiness creates a fun, stimulating and productive environment. I want all our students to enjoy English, to be confident and enthusiastic. English is for life not just for the moment. I'm looking forward to meeting you soon.
Marija
Hello! My name is Marija and I come from Serbia. I earned an MA degree at the English Language Department of the University of Belgrade and enrolled a PhD course in Culture Studies at the same university. I also spent two years as a researcher at Saitama University. Before working at Blue Lion English, I was volunteering in Russia and Japan as a teacher in children's camps. I wish one day some of my students come to visit Serbia.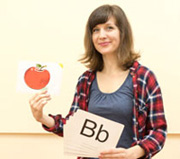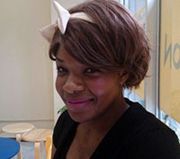 Maya
Hi everyone! My name is Shamyah but please call me Maya. I'm from Toronto, Canada. In my free time I enjoy singing, dancing and travelling. I'm looking forward to meeting with everyone and helping you all enjoy learning English.
Merinda
Hello, everybody! My name is Melinda, and I am from Hungary. In my free time I like cycling, hiking, reading and watching movies. I have been teaching in Japan for 8 years and I like it very much. I enjoy watching the children grow and improve their English. I'm looking forward to seeing you in class! Let's have fun learning together!